Earth Friendly Cleaners and Cleaning Equipment for Businesses
With a growing number of companies transitioning to more environmentally responsible business models, sustainability has become an important focus for cleaning and maintenance professionals. This has spawned increasing demand for non-toxic, biodegradable cleaners and for equipment options that provide more eco-friendly cleaning capabilities. Fortunately, both new and well-established suppliers are rising to the challenge by providing innovative solutions that are helping many achieve their goals of providing cleaner, greener workplaces, schools, hospitals, and other public facilities.
In the last decade, states, cities, counties, and public institutions across the United States have initiated bans on toxic cleaning products, and some are now mandating the use of nonpolluting cleaners. This trend is most certainly to continue as overall environmental standards continue to be set higher. As well, it has become substantially more common for businesses to implement green cleaning programs as a tactic to remain competitive and profitable.
Once a goal has been set to become more sustainable, cleaning and maintenance professionals have many resources to help them develop comprehensive plans of action to initiate green cleaning programs. Among the best of these resources is the U.S. Green Building Council which administers the Leadership in Energy and Environmental Design (LEED) certification program. The organization's website provides detailed checklists, processes, and strategies for maximizing operational efficiency while minimizing the environmental impact in existing buildings.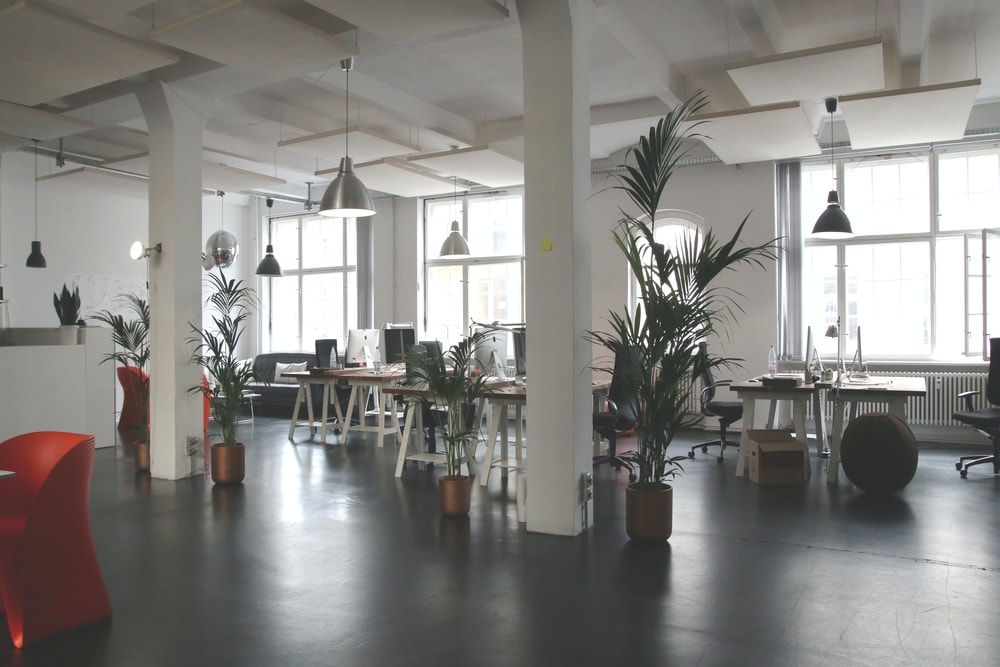 Green Cleaners
Besides switching to recycled paper products and biodegradable trash bags and garbage can liners, one of the most significant ways to increase a cleaning program's sustainability is to switch to safer, less toxic alternatives to standard cleaners. There are now eco-friendly options for almost every type of cleaner. Everything from floor strippers and degreasers to glass cleaners and hand soaps are now widely available with formulas that are better for the environment.
While there are many cleaning products that are safe, non-toxic, and better for the environment, some are just marketed as "green" alternatives and hardly offer any improvement over standard cleaners. Thus, it's always a good idea to specifically look for products that are certified and meet the environmental standards of Green Seal, Ecologo, Design for the Environment (DfE) or other independent evaluation and testing program.
Core Products Co., Inc. (www.coreproductsco.com) one manufacturer that has been developing cleaning solutions for over three decades, offers a complete line of low toxicity products that are highly effective but free of acids, alcohol, amines, ammonia, chlorine bleach, glycol, ethers, phosphates, quaternary ammonium compounds dyes, and perfumes. Although the company's hydrogen peroxide-based Hydroxi Pro products are concentrated, they have low volatile organic compounds (VOCs) and are biodegradable.
According to Brent Crawford, president of Core Products Co., Inc., "Forward-thinking vision keeps green cleaning at the forefront of new product development. Core was one of the first manufacturers in the industry to introduce Green Seal certified and DfE approved products. With quality products that stand up to traditional cleaners in both performance and price, there's no reason not to choose greener alternatives."
Why do green cleaners play such an important roll in achieving environmental goals? EPA studies have shown that human exposure to air pollutants can be two to five times higher in a workplace than outdoors. Poor indoor air quality contributed to cleaning supplies has been proven to cause a variety of attendance and productivity reducing ailments including headaches, asthma, nausea, dizziness, and fatigue. The impact on cleaning personnel who have long-term exposure to cleaning products at high concentrations can be even more serious. Exposure can even lead to chronic conditions such as cancer, neurological illnesses, and reproductive disorders.
Besides inside air quality issues, the overall impact of standard products on the outdoor environment is also significant. With over six billion pounds of chemicals being used by commercial and institutional buildings in the United States each year, large volumes of phosphates and other toxic chemicals are polluting the water supply and harming algae, plant, and animal life.
Eco-Friendly Cleaning Equipment
To create a well-rounded, sustainable cleaning program, equipment must also be evaluated to determine eco-efficiency. With improved options available for mops, brooms, buckets, and even rags, there is no shortage of ways to decrease a facility's environmental footprint.
Brush & Clean is one such cleaning product manufacturer that provides eco-friendly, commercial carpet and floor cleaning solutions that offer improved air quality, lower costs, and reduced consumption of chemicals over traditional cleaning systems. Brush & Clean's hybrid cleaning machine effectively scrubs clean and dries hard floor, tile, carpets, and upholstery with a environmentally safe, biodegradable, phosphate-free compound. Unlike traditional carpet cleaners that leave carpet wet, contributing to mold growth and decreased air quality, this combination carpet and floor cleaner utilizes renovator technology to hygienically remove soil without adding moisture and toxic chemicals to the carpet.
"Our system provides a number of sustainable features that can help facility managers meet their environmental goals," says Richard Bertossa, executive vice-president of Brush & Clean. "Not only does our system significantly reduce mold growth on carpets and scrub floors with an effective, yet eco-friendly cleaner, it also provides a two-in-one solution that eliminates the need for purchasing multiple pieces of equipment. At Brush & Clean, we truly believe that the most sustainable products are those that help save the environment while also saving money and time."
There are now also many environmentally friendly vacuums on the market which are worth considering as part of a green cleaning program. The newest models are more energy efficient while still being powerful enough to get the job done. Most range between 4 and 12 amps and offer features such as HEPA filters, multi-cyclonic technology, Microban antibacterial protection, and Green Label certification.
Undoubtedly, as more facilities transition to greener practices, manufacturers will increase their focus on developing cleaners and equipment that support sustainability goals. This will inevitably lead to more choices, lower prices, and better products that will ultimately improve the conditions within these buildings and the environment as a whole.